STANDING AT A CROSSROADS:
Together, we can pave the way to a New Day in Illinois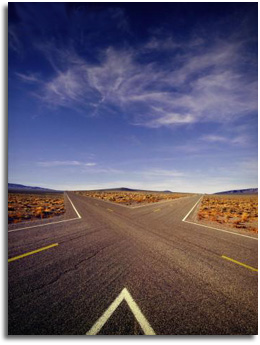 The people of Illinois stand at a crossroads. Its choices for Governor are a dramatic rebirth led by a new leader running on new ideas, or complete insignificance brought on by the same people who presided over the party's decline.
My candidacy represents an exciting opportunity for the Republican Party in Illinois.  I also believe that the nomination of any of my opponents will precipitate the permanent degeneration of the Illinois GOP.
Bastion of the conservative blogosphere, Adam Brickley, purports the Illinois Governor's race is arguably the most important statewide race for conservatives this cycle. Right now, we have the opportunity to start bringing Illinois Republicans and conservatives back into the political process in time for the 2012 elections.
I can win this Primary because I am the only candidate running on bold and specific spending cuts, along with aggressive reforms that challenge the culture of corruption in Illinois.  If we bring improvement to this financially strapped and corruption-ridden state, we will have created a template for every blue state in the nation.
My plan begins with two landmark executive orders: 1) Conduct a forensic audit of state sending that will save billions and spur other efficiencies, and 2) Put the state's checkbook on the web—in its entirety.  This way, voters can go online and call-out out waste themselves.
My next order of business will be to enact the exact same Gold Standard of ethics reform that Bobby Jindal instituted in Louisiana.  I will also cap, and then cut, Illinois' steep property taxes.  This is a winning agenda that separates me from my intellectually tired and flabby GOP opponents.
This election is about leadership, not political experience.  Here in Illinois, genuine Republican reform must come from outside of the established political class.  Illinois is in crisis, and my victory at this crucial juncture will send a powerful message.  Gaining support for our ideals should be the single most important mission for the conservative movement in 2010.
It's time for a new day in Illinois. It would be privilege to have your support. Please visit my website for more information on my specific policy-based solutions or join our movement on Facebook or Twitter.
http://adamforillinois.com
http://facebook.com/adamforillinois
With You. For Illlinois.
Adam Andrzejewski
Conservative Candidate for Governor